The Monkey and Bulldog shirt is pretty new, and you can get it for the happy price of $16.99 during the week of 4/12- 4/18.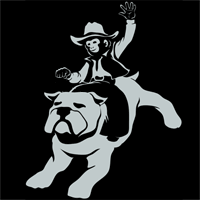 Everybody loves monkeys and everybody loves dogs. This here is a win-win situation.
Next Week I will be releasing an even newer design that's newer even than the Monkey and Bulldog, which is pretty new. Stay tuned for that! What will this new design be? I'll give you a hint: there are two animals, one big and one small, both have sharp teeth and are awesome.